From the moment I found out about Ghost of a Tale, I had high hopes for this indie made game. Medieval times, fantasy animal world, a developed background of characters and lore, and more were waiting for me in this game. I tried not to set my hopes too high, as I found it was mostly made by the one man team of Lionel "Seith" Gallat, who though was in the entertainment business for a while with Dreamworks, had never made a game before. That being said, I was still excited to try.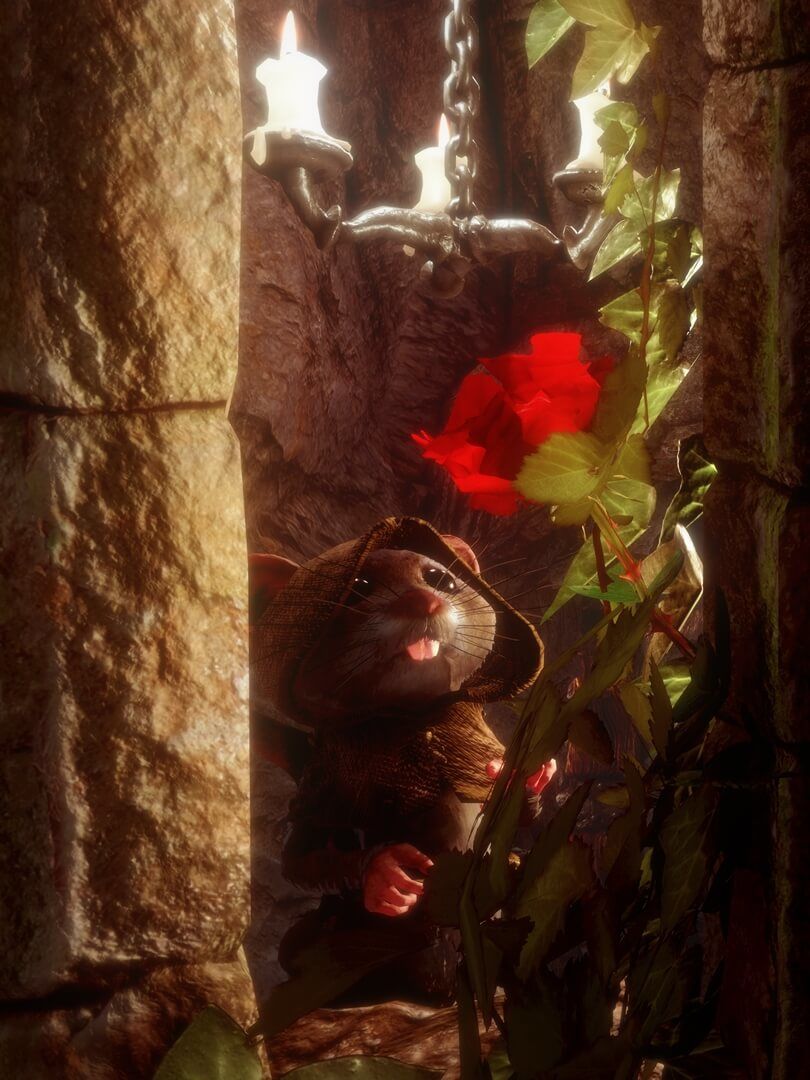 In celebration of the game, the developer had a contest to make a character from the game (an imprisoned pirate frog named Kerold) as a papercraft for a chance to win a copy of the game for free. I won a copy with this entry! Check it out:
First thing I noticed about the game was the visuals. Visually the game is brilliant. It has a mostly realistic feel, yet a charm is there of a tinge of cartoony inspiration, with all the characters being animals in clothing. Many things are interactable in the game, but not everything, and it is your job to figure that out, and it isn't always obvious. While some games this would be frustrating, I feel it adds to this game. Other games often have some sort of marker to show what you can interact with, such as a glowing sparkle or shimmer to the object, and arrow pointing at the object, or something else, but in Ghost of a Tale, you have to be right up next to the object before a marker indicating that it is interactable appears. Considering the game is highly stealth based, and focused on stealing and collecting necessary items to advance the story, I think it helps to add a layer of difficulty appropriate to the game.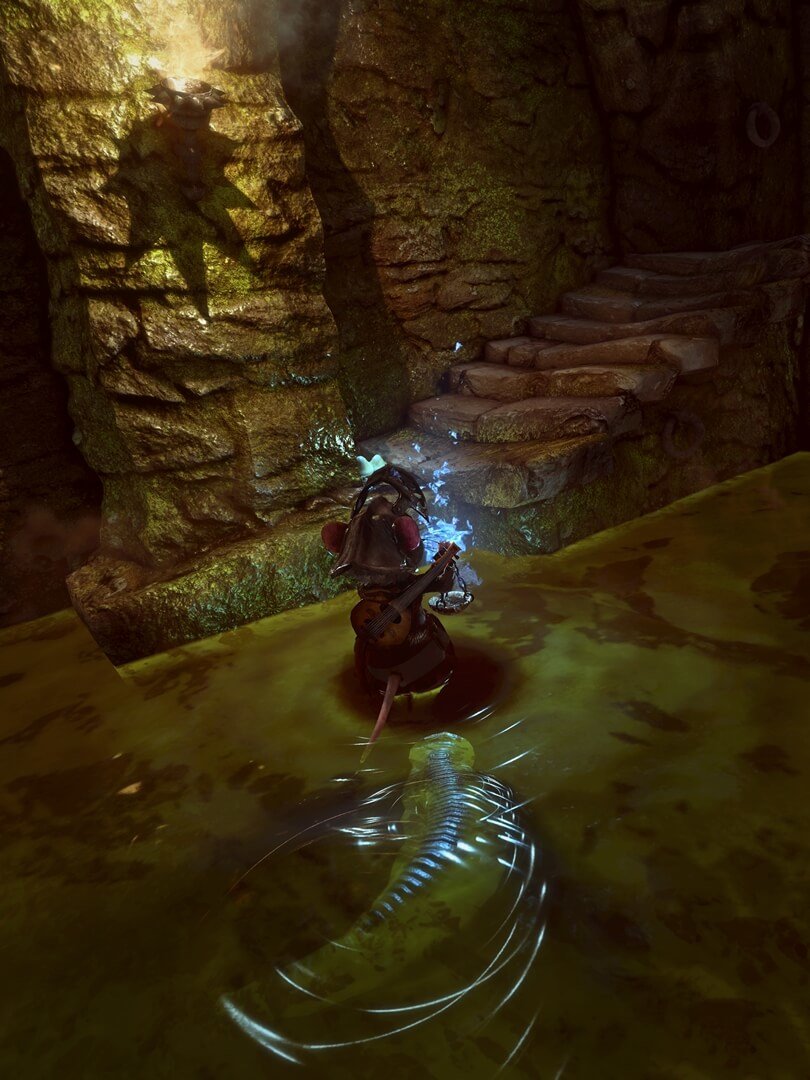 Gameplay took some getting used to, and is mostly enjoyable. I would go as far as to say the gameplay is all enjoyable, but leaves me wanting just a little bit more options and variations. The mechanics of the game include interacting, sprinting, walking, sneaking, hiding, jumping, using an item, picking up/setting down items, hiding, and using consumables. Sprinting and some actions use a stamina bar, which is always equal to your available health. If you are low on health, you will also have little stamina to use.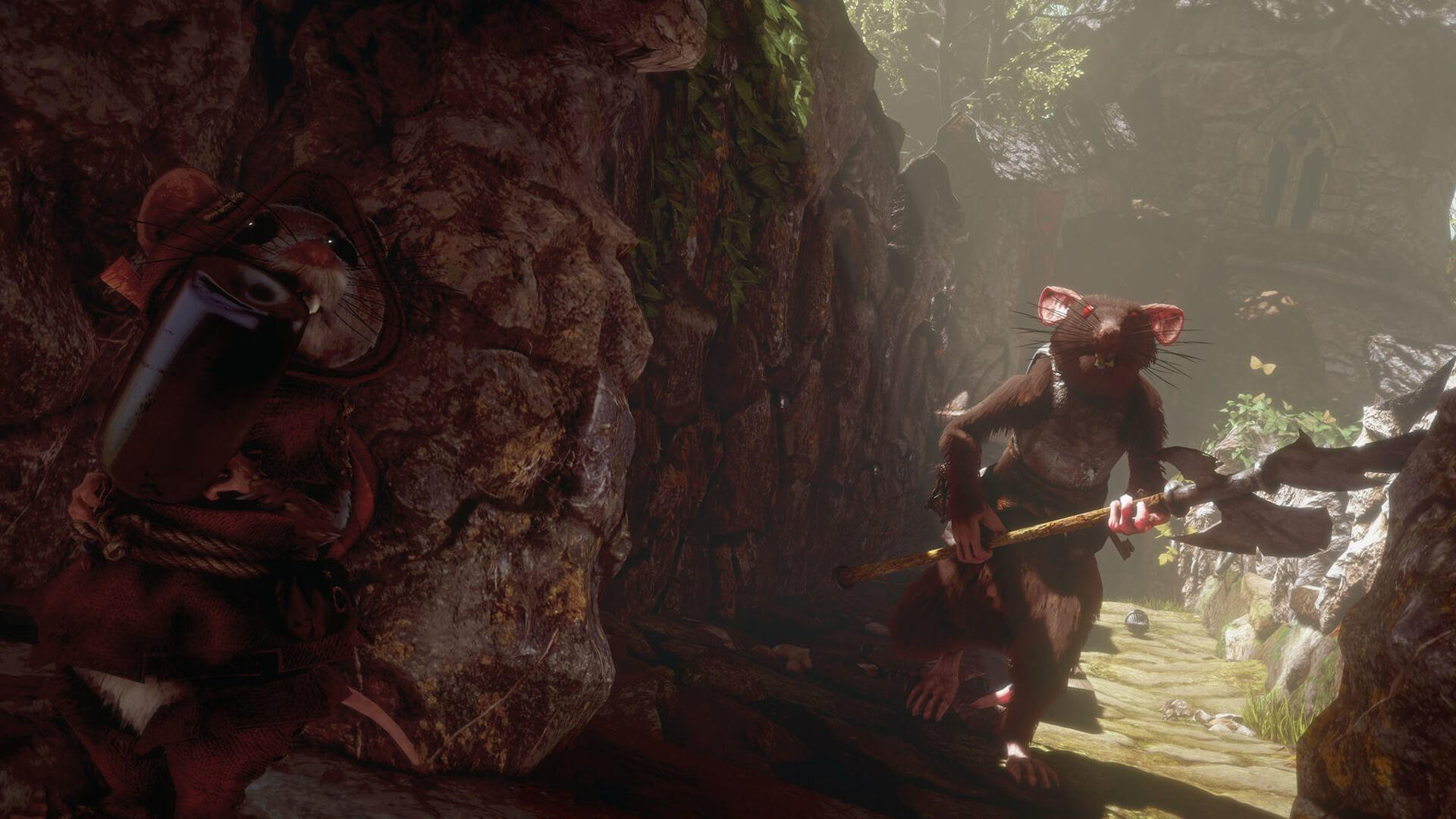 Items to be picked up/ set down include counterweights for triggers, stools for climbing, explosive fluid, and others. Consumables include sticks and bottles (knock out or distract guards with), pinecones (small explosive in flames, which also fills holes, candles (lights your way and you can set close items on fire), lanturn (more light, and used more slowly, but can't place things on fire) and food (replace health/stamina).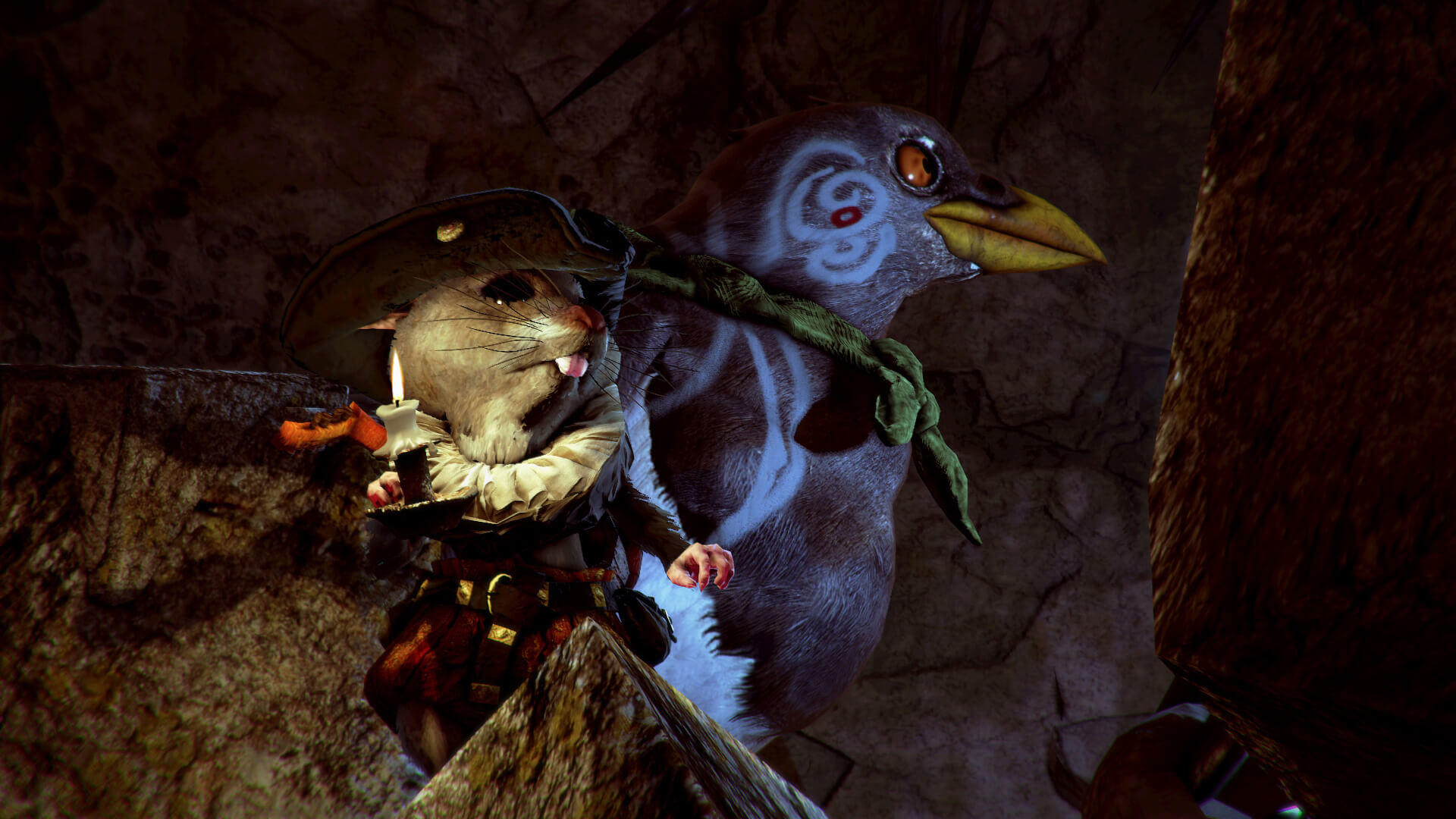 Another added layer to your gameplay is the costumes and disguise sets that you can acquire and wear to give Tilo (your character) certain abilities. For example, you might be able to trick someone that you are a real pirate, if you have the full set, while a full set of armour allows you to convince the rats you are one of them, although smaller. Each piece of the costume gives some sort of stat change as well, such as increases stamina regeneration, slower movement in exchange for defense, or faster sprint speeds, and you can mix and match different costume pieces together.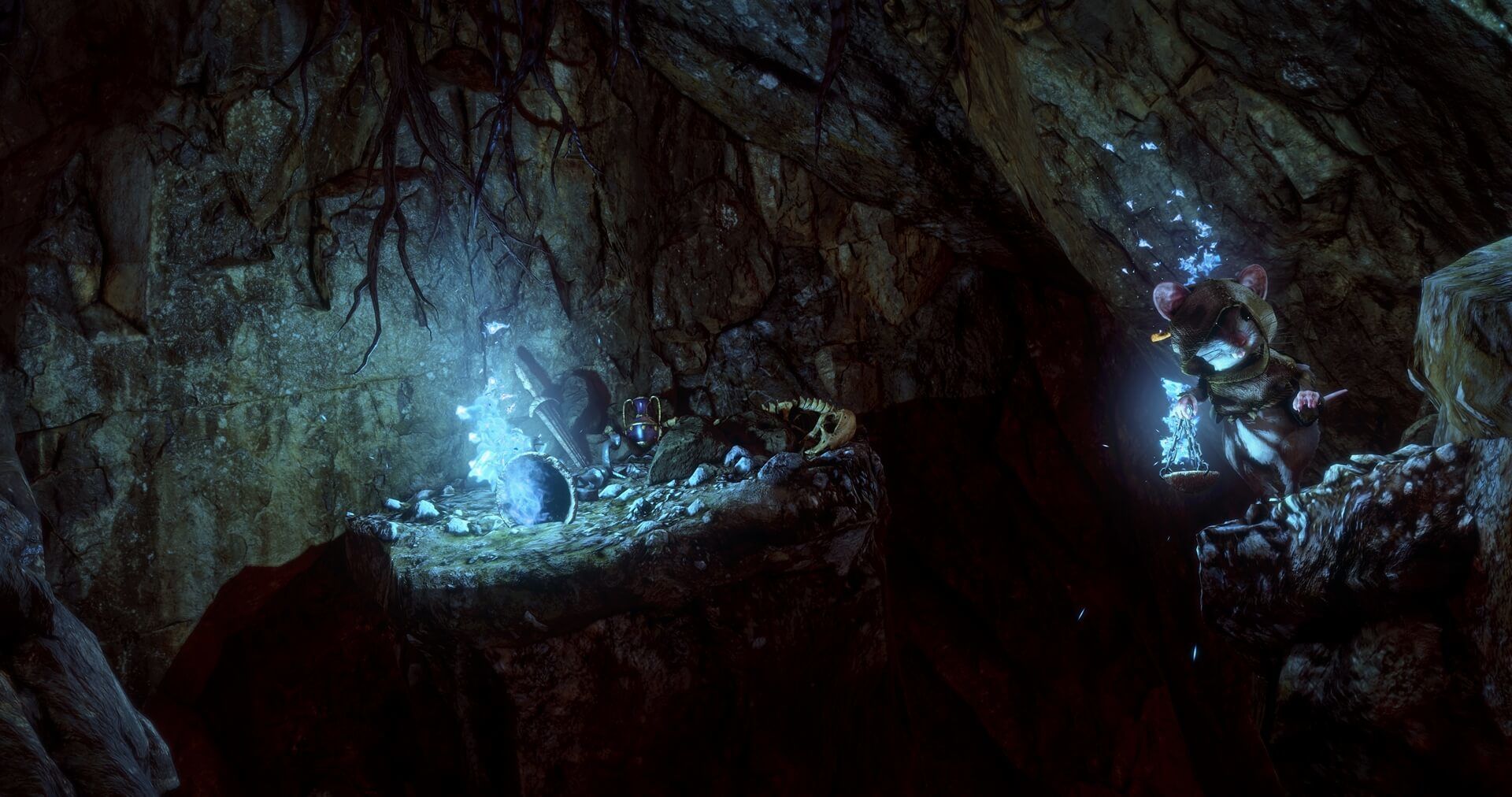 What I wanted more from the mechanics was more options of fighting. While it has good options for stealth, I would have like to see options for our minstrel to turn warrior, and wield a sword. Something that would let me not sneak or run, but stand and fight. If SeithCG is to continue the series, I hope that the team can expand and more options to the gameplay can arise, because it already is a fantastic start for an indie developer, and I see so much more potential to a series of Ghost of a Tale games.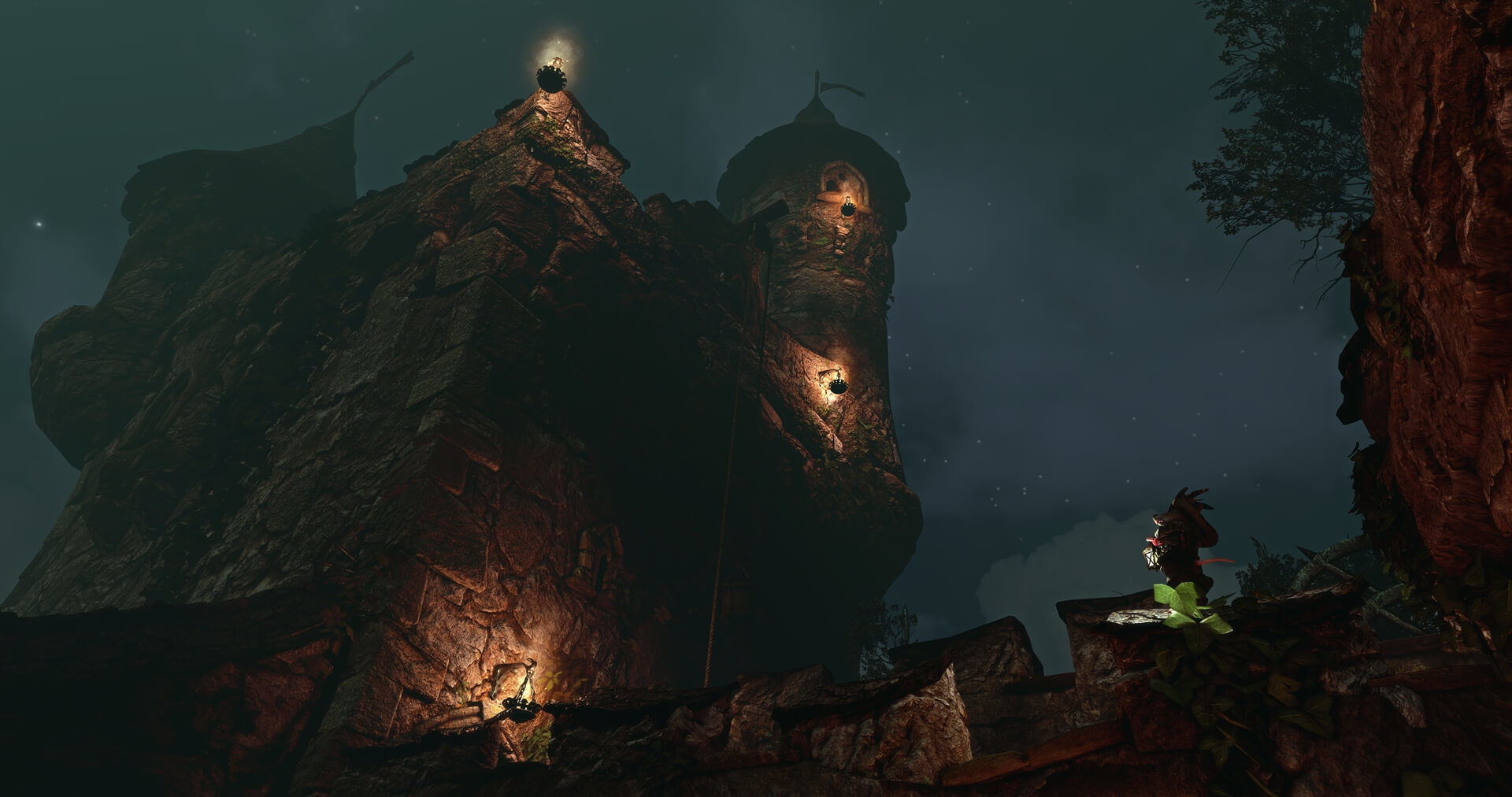 Music in the game is fantastic when available, but sadly is not used much in the game. I believe this is because the game wants you to be able to experience the sounds of the game, such as the clanking of a hammer or the shuffling armour of an incoming guard. The moments of the soundtracks that come bring emotion, and I would love to see more soundtrack added to the game. Check this song out if you are curious:
The story of Ghost of a Tale is where it excels. I want this to be spoiler free, so I won't go into much specific detail, but the characters are well thought out, emotional, humorous, and genuine. The story is largely pieced together as you go throughout the game, and be sure to take advantage of the footnotes whenever they appear in your conversation. Each race of animals have depth, culture, and even slang that is used. By reading the footnotes and paying attention to the conversations you have in the game, you really feel immerse in a story. As a huge Redwall fan, I felt like I was playing a little more than just an interactive book, but I was somehow a part of a similar story as those that I love. The ending of the game (spoiler free, remember?) does leave it open for more to happen in the story, and more to be said.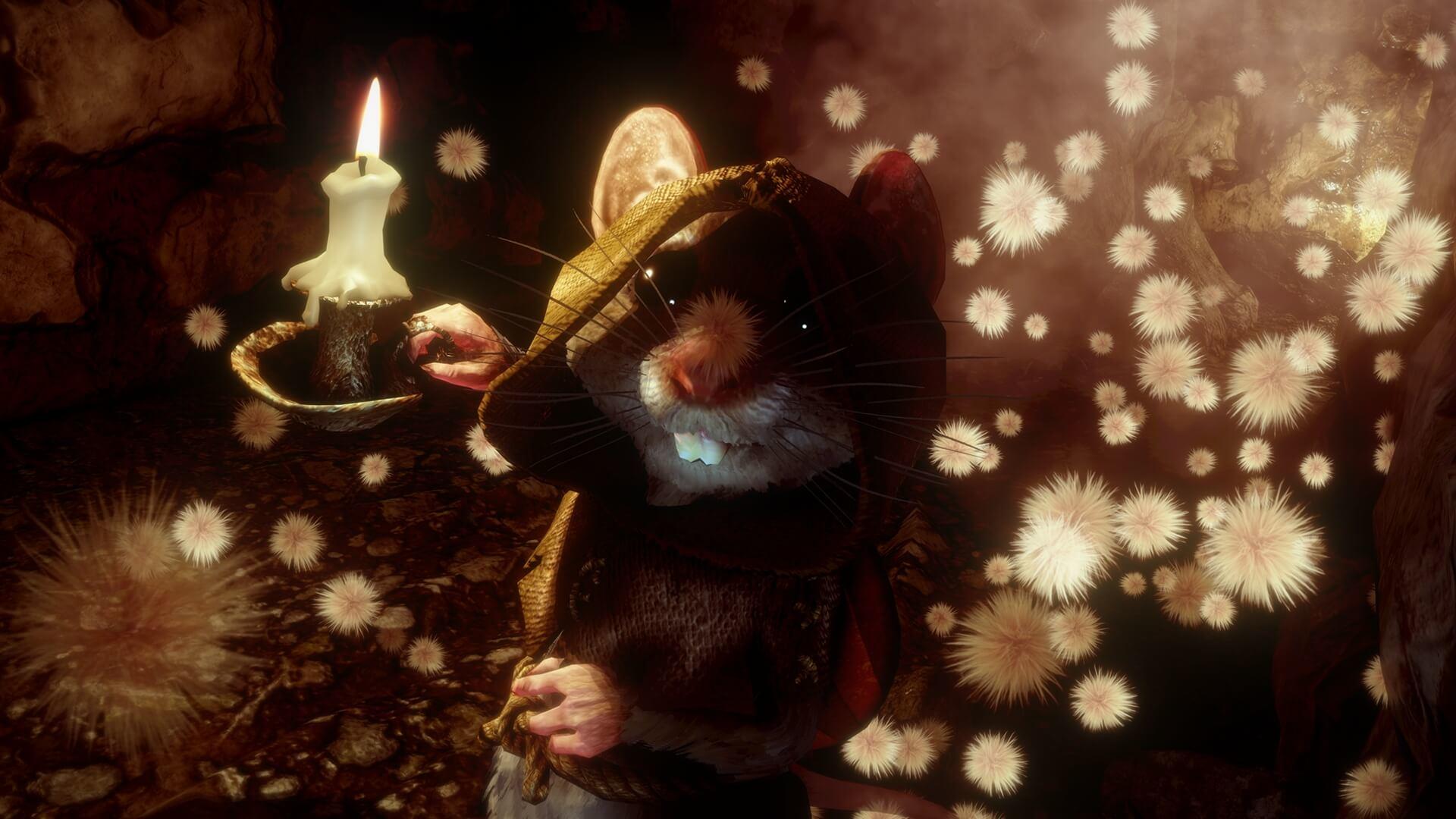 I thoroughly enjoyed Ghost of a Tale. It is beautiful, it is charming, it is gripping. It gives a small slice of world that I want to see get so much bigger. Where I do attest that the game leaves me wanting more in some areas, such as combat or other mechanics, I count this as a positive thing. It means SeithCG is on the right track to making fantastic series, if it eventually comes to that. I recommend this game to everyone. Period. A top in my indie games for sure, and I would be ecstatic to hear about a large AAA title of Ghost of the Tale.
Have you played Ghost of a Tale? What did you think? Leave a comment about your playthrough, or any questions you have concerning the game in the comments! Thanks readers!